Hello readers! As you may already know, I, Kait, am in Milton this week. I graduated with several of my closest friends on Saturday from high school. It was a blast! I have been kept quite busy, hence me writing this post late today. Tomorrow we leave and go back to Jacksonville(sigh), so I am enjoying my time here as much as possible! But, duty calls, so I am here to write my discussion post. ;) About a month ago I finished Not My Will by Francena H. Arnold. It was an excellent book, and I thought it would be perfect for today's post. :)
Eleanor was living a pretty fair life. When her aunt died, she was left with an excessive amount of money that would be inherited when she reached to age of 25...as long as she never married. Unfortunately(kinda), she fell in love long before the age of 25, and married shortly after. She kept their marriage a secret, and also kept the fact that she was to inherit money from Chad.
Everything is going well...until Eleanor's world falls apart, and she is left feeling as though life isn't worth living anymore. She finds herself questioning everything she's ever known about her life and the way she has lived it.
Through a series of events, Eleanor begins to come to grips with what has happened. When others begin to bestow kindness upon her even though she has wronged them many times, curiosity starts to rise. Why are they so kind and giving to someone who has wronged them more than once? It isn't long before Eleanor realizes that they did not originally help her on their own accord. What human would help someone like her just because? She knew she wouldn't. It was because they had something she didn't...and she wanted to know what that was.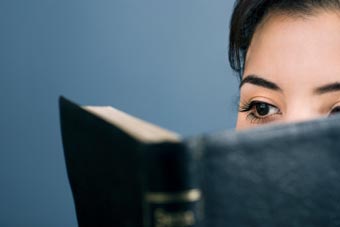 Finally, she found it. But she had to let go. Let go of all of her anger and pain...surrender to Christ. She had to put Him first in all that she did. Her decisions were no longer to be hers alone - she must make them through and for Christ. It was a life changing realization for Eleanor, and it altered her life permanently. All of her actions were now based on what God revealed to her through prayer. Eleanor learned to let go, and let God work in her. Complete surrender to His will.
It is what we must all do. Surrender to God's greater plan. In the end, His will will happened whether you like it or not -- but if you let it with a willing spirit, it will be much easier and you will be able to look at it through different eyes. It won't be easy, but we are called to.
Surrender.