Hello readers! After a lot of thinking going on between Katy and me about how to celebrate our 100 followers creatively, we've finally decided on something...
We will be giving away one(1)
Paperback Swap
credit, redeemable on any one book available on Paperback Swap, to one follower! If you are not already a member of the PBS nation, feel free to read about it
here
, then click
HERE
to join! And, if you post 10 books after joining you will instantly acquire one free credit!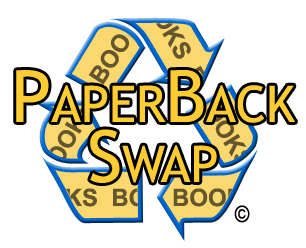 This giveaway ends next Thursday. We will be announcing the winner and will wirelessly deliver a credit to their account by Monday. So, enter soon! All that is required for you to enter is that

1) you are already a follower of Book Ponderings(no first-time readers allowed!) and
2) that you have a PBS account.

That's it! :-) And by the way...
This just happens to be our 100th post! What coincidence - we did not plan it this way and just realized it yesterday when planning to write this post! lol

WOWZA! I can't believe we've written SO many! It's unbelieveable to me. Thanks to all of our faithful followers who encourage us to continue posting! :D